Posture Correction

Here at Life Long Wellness, we are proud to offer exercises that aim to correct your posture, by strengthening and targeting specific back muscles. While we will use these exercises during your sessions with our doctors, we encourage you to continue these exercises at home for optimal results.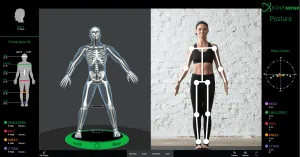 3D Posture
The Kinetisense 3D posture system is the only posture analysis system in the world that analyzes the frontal, sagittal, and transverse planes with a single front-facing sensor, using aMicrosoft 3D camera system to assess your posture with High-Def, Thermal and Sonar imaging. A postural assessment can make all the difference for the health, well-being, and productivity of any patient case.it
Benefits of a Kinetisense Posture Analysis
1. Encourage Health and Well-Being – Patients can see objectively how their treatments are working, it encourages them to continue the prescribed treatment and training protocols. Fundamentally, an individual visits a physical therapist, chiropractor, or trainer to feel better. Kinetisense gives our doctors the information they need to provide more effective treatment and training and offer patients the insight they need to make progress. When you can see the problems as they are, the path to improvement becomes clear.
2. Reduce Joint Pain – Chiropractic can work wonders for reducing a your subjective experience of pain, but when you can see why it's working, it makes all the difference. Kinetisense enables our doctors to target treatment to reduce pain more effectively.
3. Mobility – A lack of mobility is one of the most discouraging features of bad posture. The versatility of Kinetisense—with our single-sensor setup and markerless joint detection—enables our doctors to better assess his patients' needs regardless of their ability. 4. Track Posture Over Time – Our posture assessments are all automatically reported and safely stored for future use or comparative analysis. This makes it easy to compare results over time to assess progress objectively.
Posture Visualization
The ability to see a patient's posture objectively is invaluable for both our doctors and you, the patient. From swayback posture analysis to standing postural analysis, we can display accurate, objective reports in real time. For Dr. Austin and Dr. Jason, it allows for targeted therapies that are customized for each patient's unique needs: Where are they experiencing pain and why? Kinetisense provides these answers. For patients, visualization helps them better identify the problem and respond to treatments as they are prescribed.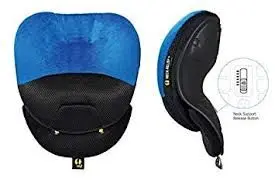 CerviPedic NECK-RELIEF™
The CerviPedic Neck-Relief™ is a doctor recommended cervical support that can be used at home to help reinforce the natural curve of the cervical spine. The contoured shape aligns and gently stretches the neck as the body starts to relax thereby relieving tension in the cervical muscles and joints.
The CerviPedic Neck-Relief™ has helped sufferers with tension headaches, neck and shoulder pain, muscle fatigue, neck stiffness and neck spasms. Users already suffering from degenerative disc disease, pinched nerve and herniated disc have reported that proper cervical spine alignment while using the Cervipedic has effectively helped them with their symptoms.
Its organically patented shaped comfortably cradles the head and neck while gently promoting a natural cervical spinal curve. A naturally shaped spine opens up the structures in your upper quarter which takes pressure off neck joints and tight muscles and even allows proper circulation and breathing.
The CerviPedic Neck-Relief™ can be used resting in bed while laying supine. It can also be used anywhere you can recline… this can be at home, as a passenger in the car, by the pool or when you travel! The CerviPedic Neck-Relief™ naturally supports your head securely so it doesn't roll from side to side or fall forward as you are resting.
You can choose just the perfect amount of cervical support for you!

If you have any questions or concerns about how we can help you correct your posture, don't hesitate to reach out at (801) 593-8112